We Are a Digital Content Creation Service
Creative Social 

Media Solutions
You don't stop for boring, sloppy and uninteresting visuals on social media. Why should your customers? Choose our Social Media creation service to give your social media presence the boost it needs! Likes, Loves, hearts, stars and clovers, get ready for all of them, because our Social Pixel service is here to save your companies SOCIAL life! 
Want to look good online? That's why we are here.
Illustrations
Illustrations our our forte, we know that detailed and beautiful artwork catches users eye throughout the web.
Photo Chops
Need to show your customers what your product would look like in a box, on a fox, in a car on planet mars? We can do that with the power of Photoshop

Animations
You don't need to settle for static imagery when you choose Dual Pixel's Social Pixel service. We can create stop go animation, motion graphics and so much more.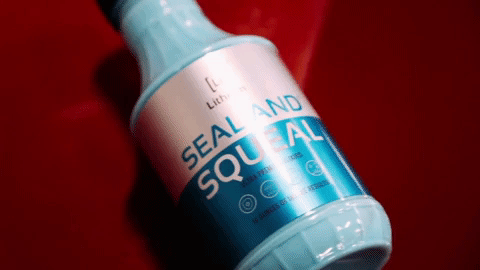 Video
4k, 2K, 1080p, we do whatever it takes to get video that makes an impact on social media. The only questions is are your ready to take the orders for your product?
Ads
We create Digital Social Media ads that make an impact on your customers. We have been know to take our ads above and beyond with HTML5 animations and interactivity.
Planning
Need help with planning your social media feed? Need a consultation on how to maintain a steady flow of information and visuals that your customers want to see. We got your back!
We have the experience and the know how
Our Team has a combined experience of over 20+ years, ranging from videography to illustrations.
Combined Years Experience
We drive ourselves to not only create great work, but to create work we can be proud to call our own. We not only think of the clients experience, but the customers experience. We want people who look at our work and be impacted in a positive and influential manner.
It's OK to feel a bit overimpressed when you see the work we have created for brands, companies or even bands.
Our team has been creating content for years for industries that vary from food to apparel and even into the great outdoors. Whatever the industry, we are ready to create memorable graphics, video or any other digital media that supports your team.
We got the skills to pay the bills and we provide this nifty bar graph to the right for visual representation. If the bar graph isn't enough proof click below to see some of our most recent work.
Illustration – 90%

Photochops Skillz! – 99%

Motion graphics – 95%
Award winning
Graphic Design
The Team at Dual Pixel has brought it's skills to the Social Pixel service. Dual Pixel has recently acquired the Best of The West Award for Graphic Design.  We are proud to make all the skills that earned this award available to you!
Check out what some of our customers have said about Dual Pixel's services like Social Pixel.
…We love working with Lawrence. He is extremely creative and insightful to our needs while designing with a modern eye and theme.
Steve Y.
I would highly recommend going through Dual Pixel to create any of your design needs.
Saxon O' Campo
….very easy to work with and made sure that the video shoot was done exactly as I wanted. I would recommend him to everyone wanting high quality work that is done in a timely manner! You'll be glad you did
Brian Rodriguez
Over the past couple of years Dual Pixel Designs has provided digital graphics, web ads, web page builds, and much more for Badlands. The results are always clean, on-time and just what we're looking for.
Blake Vantussenbrook